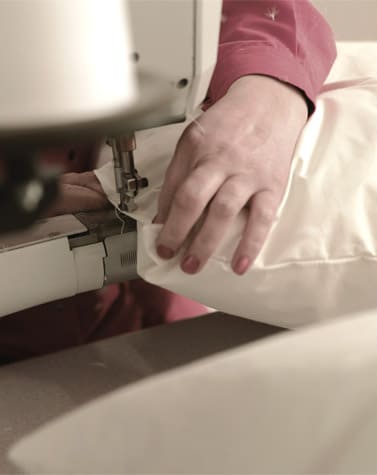 MADE IN ITALY CRAFTSMANSHIP
Our company
Punto Piuma specialises in producing high quality feather-padded furnishings for beds and sofas.
The company - created in 1991 under Claudio Fiorotto's direction - unites the traditional agility of family businesses and the precision of avant-garde production and so the company's strong points lie in its craftsmanship and attention to detail. Punto Piuma incarnates two typical aspects of modern Veneto: handicraft tradition and industrial diligence. This shows the company's true ties with its surroundings.
Punto Piuma was born from a passion for quality.
We provide our customers with quality and reliability every day.
From washing to padding, our days can be summed up by one single world: passion.
We use professionalism and passion, our winning tools, to respond to our customers' needs and a product with high added value.
NOW IS THE TIME TO THINK OF TOMORROW
Our aims
Our aim is to really guarantee genuine quality for our customers.
We only know one kind of service: a service that unites high quality products, attention to the customer and precision. We believe in tailoring our services to the customer's needs in a quick and punctual manner. This is our work ethic and we are proud of it.